Cosy Hauz is a real estate development company that focuses on remodelling and converting old run-down homes into vibrant and stylish HMOs, Rental Properties, Serviced Accommodations, and Properties for Sale. We build on homes that have been neglected and forgotten so that these homes will be able to provide quality shelter to the people that need them.
Our strategy is based on an experienced, professional, and rigorous risk-based assessment of all our properties and, we believe that this approach, coupled with our sensitive redevelopment, gives Cosy Hauz excellent ESG credentials.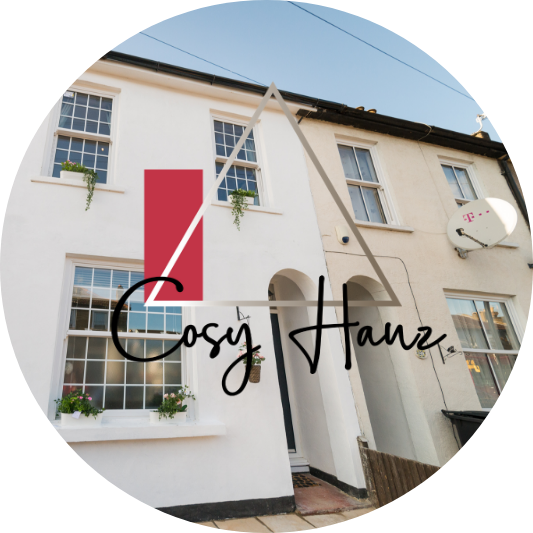 Who Are We
and What Do We Do?
Cosy Hauz is a real estate development company that focuses on innovation, quality of build and process, and superior returns in a well-managed and risk adverse environment. In the past, we have predominantly found properties that are rife for redevelopment in up-and-coming areas, developing these properties in the Homes of Multiple Occupancy (HMOs), assisted living and single let. You will see from our property portfolio that these are predominantly, but not exclusively, houses.
We are constantly exploring and challenging our business model and looking for new and innovative ways to develop properties that are aligned to our vision of Building Better Homes for Better Returns.
The business was 'born' in 2019 by our founder and CEO, Xuan Meng.
Over this period, Cosy Hauz has a multi-million-pound (8 figure) portfolio of properties and we have achieved over 50% revenue growth year on year.
Xuan's background is based in the investments markets within the financial services sector. It is here where she gained an intimate understanding of financial appraisals and analytics, project management, financial controls and risk management. As a result, costs are aggressively managed, and we have achieve a 50% cost income ratio (CIR) coupled with a loan to value (LTV) ratio of 40%
She has built a highly skilled and motivated team to support the operation with operational staff based in The Philippines and London giving Cosy Hauz a talented and cost-effective operating model.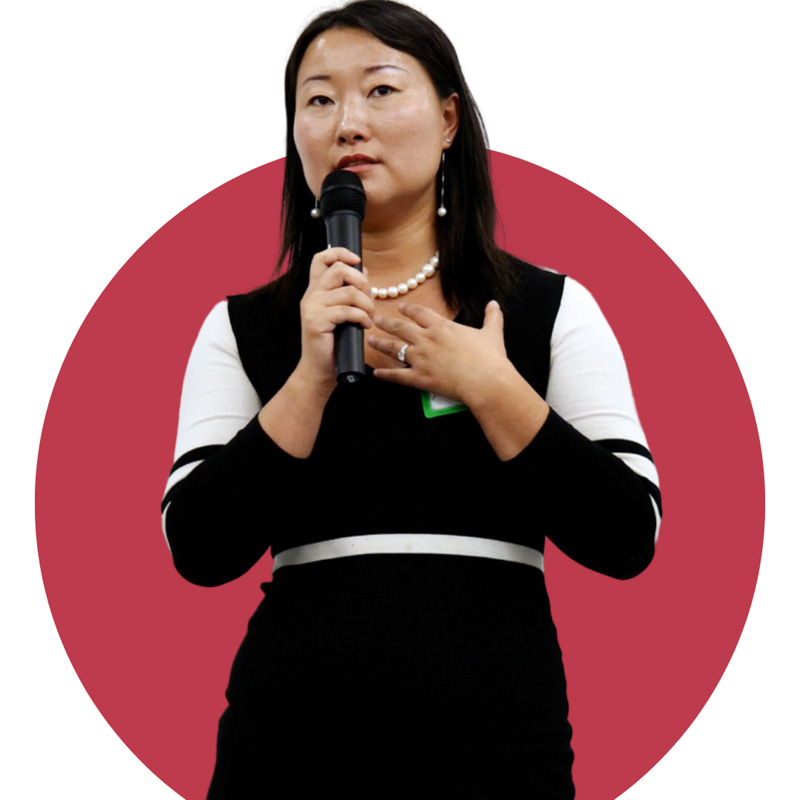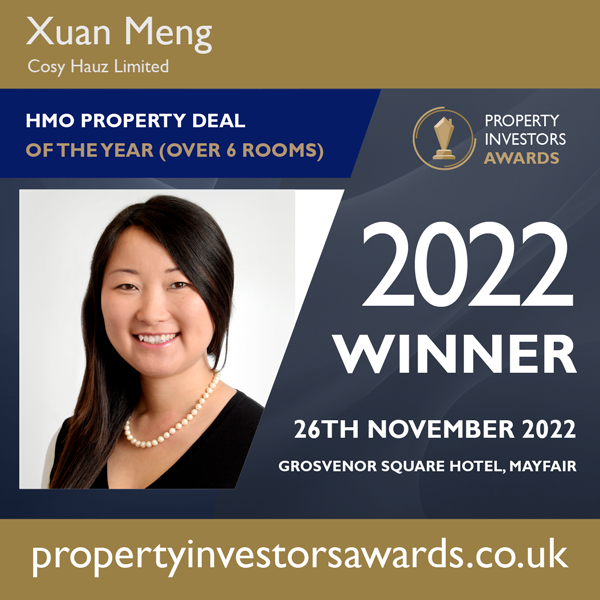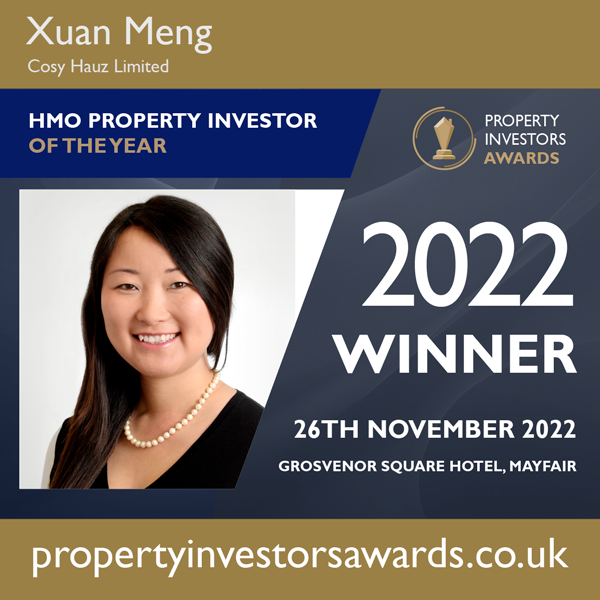 Contact Us
Have a few more questions? Contact us now so you can start growing with us!