Building better
homes and better
returns
Cosy Hauz is an award-winning property development
company that strives to improve the neighbourhood around
our properties and the living space within our properties.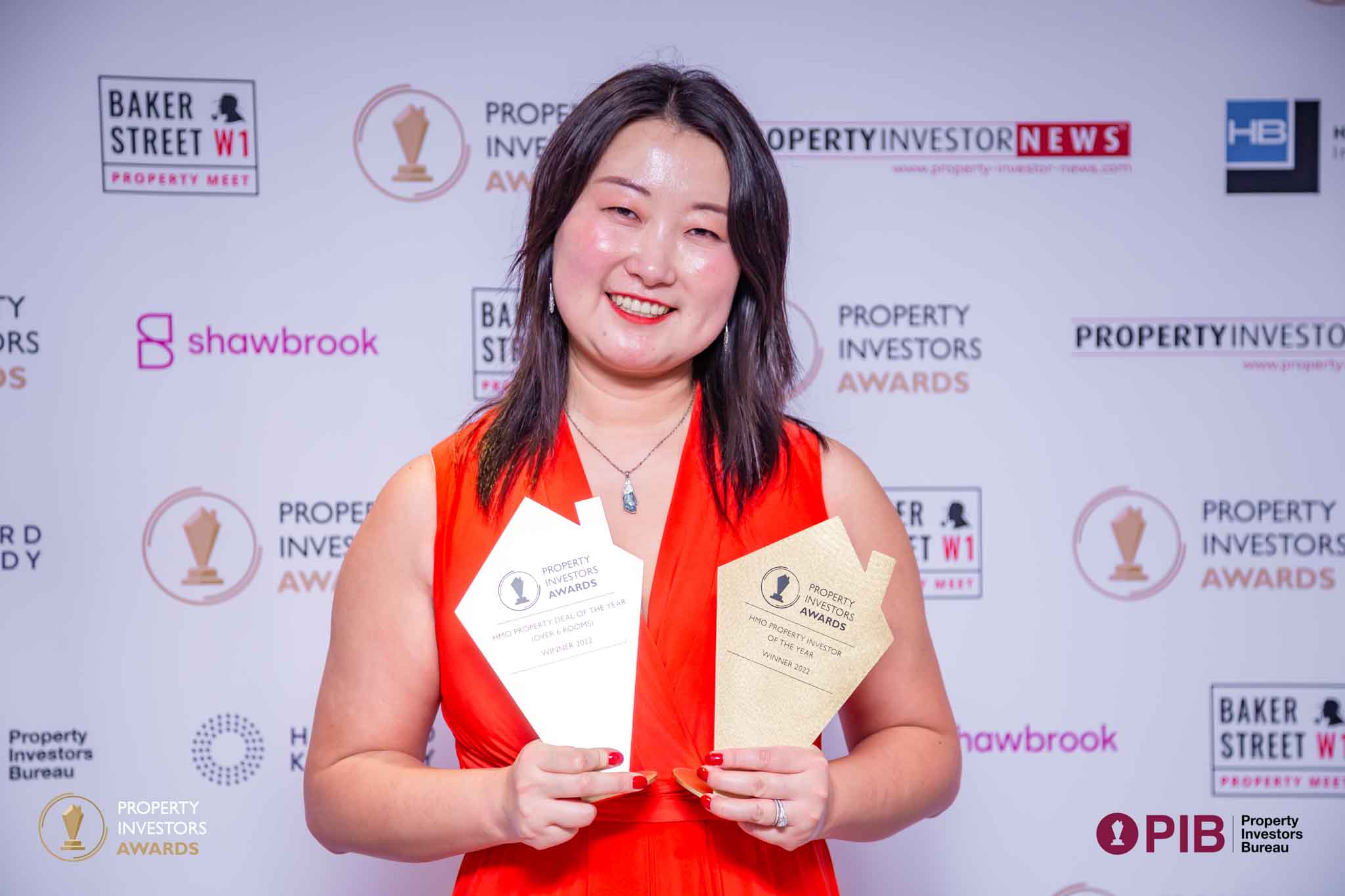 Leading The Company
"Xuan has built a multi-million pound property portfolio since the inception of Cosy Hauz in 2019.  The company has expanded and now has multiple properties encompassing HMOs, single lets and serviced accommodations.
Before her property development career, Xuan worked in the Investment Fund industry for 10 years with extensive experience in investment appraisals and financial products. Her financial background has really allowed her to scale up her property investment business within a short time.
She loves what she does. She gets a real buzz out of creating homes which she would live happily in herself, whilst ensuring great return on investors funds."
Read More
Our Portfolio
With a multi-million-pound property portfolio Cosy Hauz is continually growing to be a major force in the real estate development field. Want to learn more about our properties? Check out our online portfolio
About Us
Cosy Hauz is a real estate development company that focuses on remodelling and converting old run-down homes into vibrant and stylish HMOs, Rental Properties, Serviced Accommodations, and Properties for Sale.  We build on homes that have been neglected and forgotten so that these homes will be able to provide quality shelter to the people that need them.
Read More
Cosy Hauz Team
Cosy Hauz has assembled an international team that brings together experts in their fields to give us a cost-effective, efficient, and professional operating platform.
We have assembled a team with significant expertise across property development, architectural design, finance and bookkeeping, sales and marketing, operational excellence, and business acumen.
We are committed to building this team and developing them through training and experience to maintain the highest quality, professionalism, and knowledge in the industry.
Want to meet the team?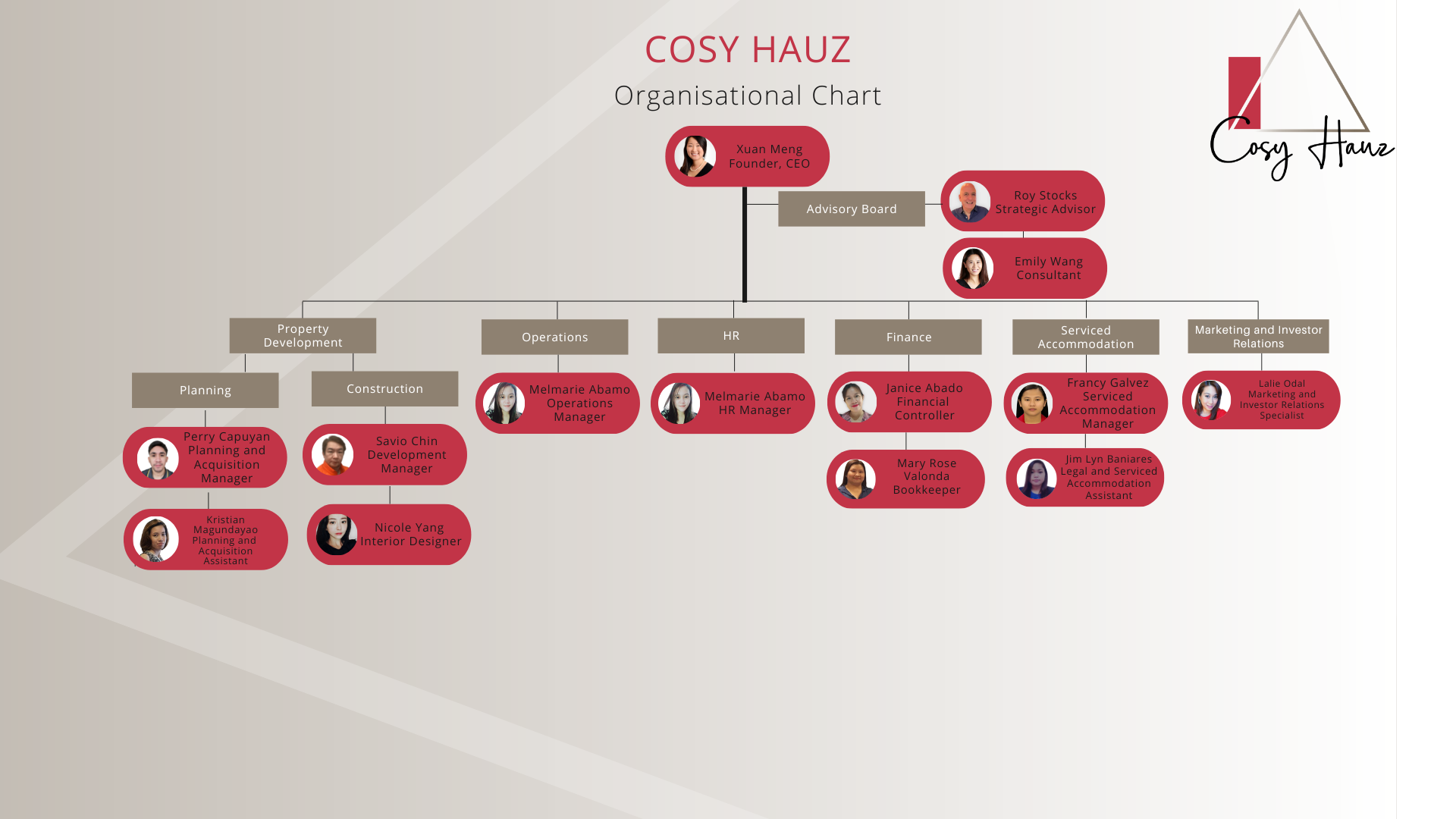 Testimonials
I have known Xuan for a long time as a colleague and now a friend. She is very sharp and efficient in excuting any kinds of works. I am very impressed with how she built up her property portfolio within such a short time frame. I learnt a lot from her experience and knowledge. Will not hesitate to partner with her anytime.
Xuan surely is a competent entrepreneur in property development. Her plans are always well thought through, with realistic contingencies and risk buffer measures. All her projects so far have been completed to high quality and generating decent returns. Xuan clearly has what it takes to succeed in her field : keen business sense, an eye for opportunities, clear vision of what she wants to achieve, coupled with her strong grasp of financial management. Cosy Hauz' future is in safe hands!!
Xuan has managed to build up a substantial property portfolio within a very short amount of time. Her ability to execute business ideas with speed and efficiency is admirable. I'm especially impressed with her many smart ideas around planning and development. I would not hesitate to recommend her as a business partner.
Xuan is such a smart lady, a professional and savvy property investors and developers. I'm impressed with her ability to built a fantastic portfolio in just two years. Great experience to do business with her, with good return and secured on time payment.
Xuan and her team have built up an impressive property portfolio within 2 years. Her ability to achieve fantastic returns on each of her projects and leave no initial investment in the deal has allowed her to scale up super fast. I would not hesitate working with her.
Far in excess of what you get anywhere else. CosyHauz is a creative/trustworthy property investment company. Her director Xuan is someone you can totally rely on. My company lent money to CosyHauz as a bridging loan for a project last year. Xuan and her whole team were extremely efficient and worked tirelessly to progress the project. I was paid back in full and on time. I would highly recommend CosyHauz and would definitely engage them again in the future.
Melmarie Abamo
2020-10-03
I am working with Cosy Hauz as their Financial Controller and choosing Cosy Hauz is the best decision I ever made! It's really awesome to be working with group of professional and intelligent women having this positive outlook in life. I also want to highlight the BEST person I met which is Xuan. She never made us feel like working with a boss, but made us feel like having a friend that's guiding us through our journey to reach the peak of our careers! I simply love her and I'm running out of adjectives to describe her 🙂
Lailani Constantino
2020-10-03
My friend referred me to Xuan and I'm so glad she did. I love working with her. She's very nice, professional and always has a positive vibe. I learned a lot from her and I'm proud to be a part of Cosy Hauz.
Jeanne Messomo
2020-10-03
Cozy Hauz is run by an amazing, reliable and smart woman. She started running her busy while on maternity leave. In just few years of time, she built up a sustainable business with a good return on investments. Congratulations!
I started investing in cosyhauz from last year. Xuan is a very trustworthy partner. She is professional at everything from the contract, regular report to daily communication. I'm happy to see her business flys and more investors will enjoy the return.
Contact Us
Have a few more questions? Contact us now so you can start growing with us!