Cosy Hauz has assembled an international team that brings together experts in their fields to give us a cost-effective, efficient, and professional operating platform.
Meet The Team
We have assembled a team with significant expertise across property development, architectural design, finance and bookkeeping, sales and marketing, operational excellence, and business acumen.
We are committed to building this team and developing them through training and experience to maintain the highest quality, professionalism, and knowledge in the industry.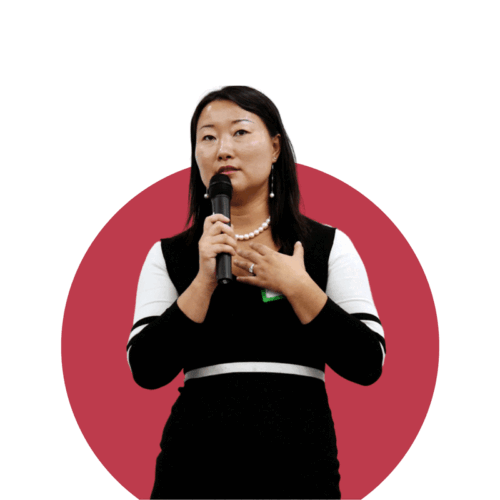 Xuan has built a £12 million property portfolio generating over £600k gross rental income within three years of setting up Cosy Hauz. Cosy Hauz has gone from strength to strength and now expanded into Property Investment, Development and Lettings.
Xuan loves what she does. She gets a real buzz out of creating homes which she would live in happily herself, whilst ensuring great return for investors.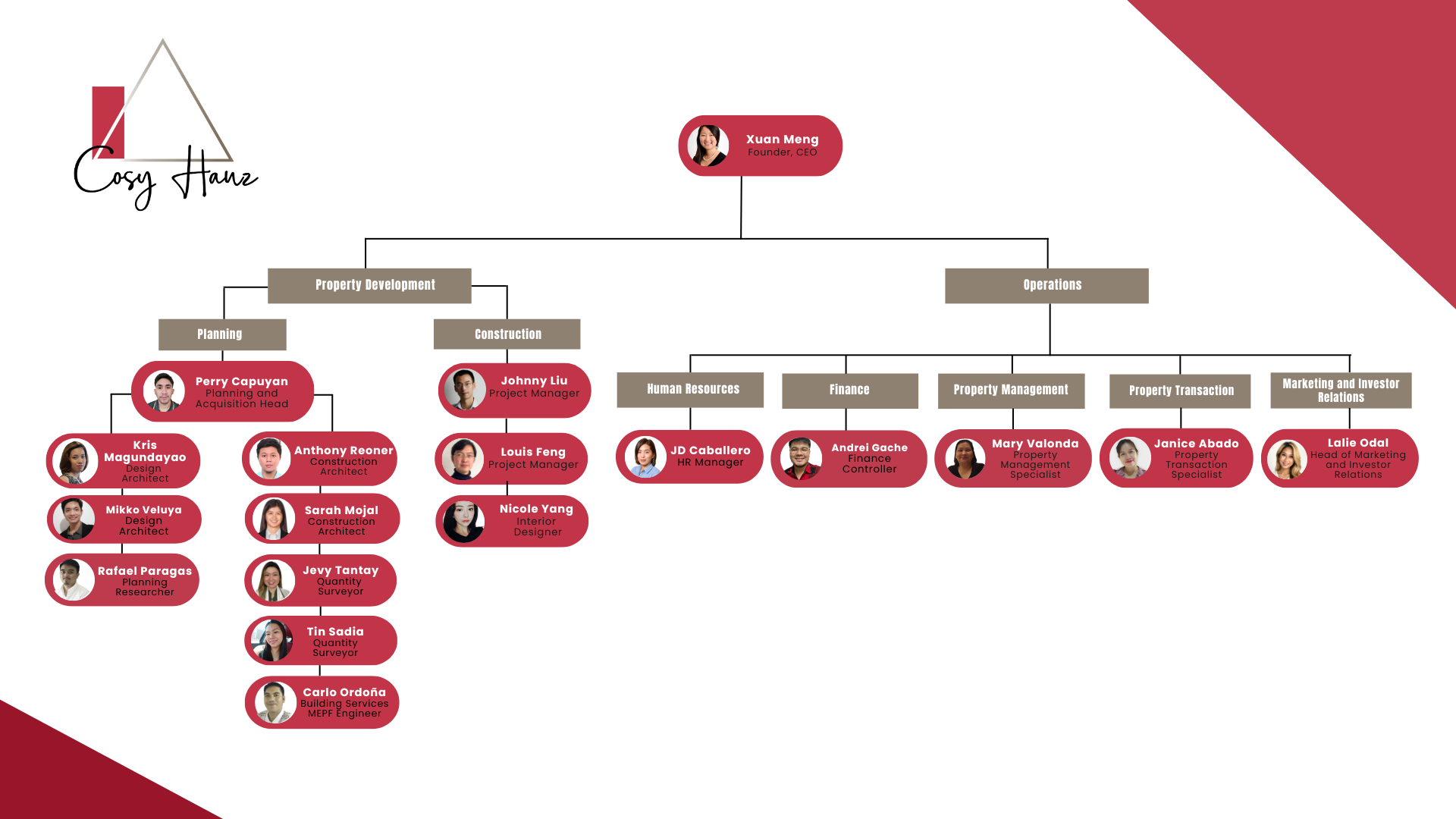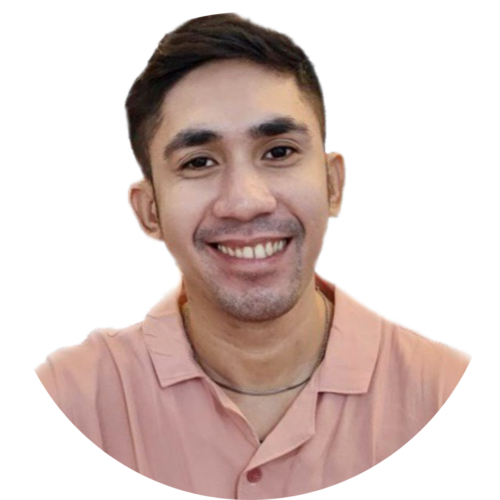 I am a Professional Architect who is passionate about built-environment. It inspires me how a simple sketch, dash of creativity, and integrated collaboration can create a tangible place for everyone.
That's why I put great dedication to my work, and I take pride in my craft. I am also a Registered Master Plumber and Certified Project Management Professional, with at least 10 years of professional work experience in the AEC Industry, specializing in both Design development & Construction management.
I've worked on different Residential and Commercial Projects, and these have developed my knowledge and competency in wide array of interior fit-out renovations and new build projects.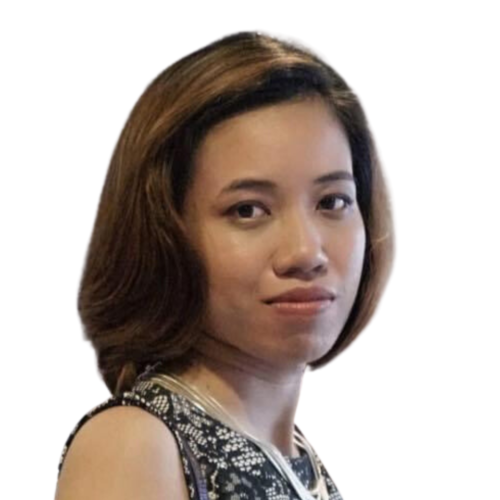 With more than six years of expertise in the design and planning field, I am an architect who has worked on a number of projects, including residential, commercial, and mixed-use buildings. My experience in planning, technical drafting, documentation, and photorealistic rendering has been expanded through work with clients in the Philippines, the USA, and the UK. I'm a young professional that enjoys taking on challenges and is constantly eager to learn new things.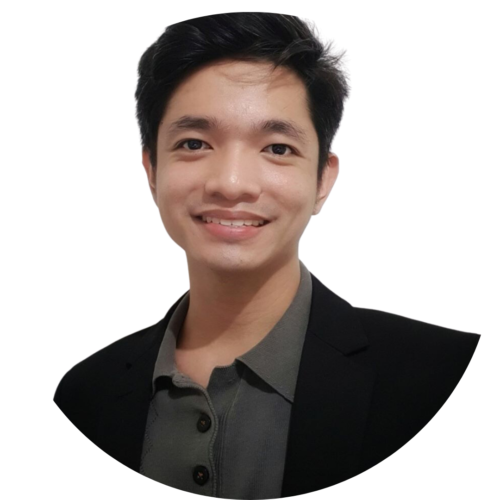 Invested in creating an experience of the environment in any form, be it tactile or emotional. Mikko is an architect with a vision of the end product from start to finish. Equipped with ample experience from a reputable design firm, from design to construction and with high concentrations in interior design. With high interest in exploring the possibilities of "sustainability" in buildings.
Rafael is an urban planner, urban designer, and a Philippine architect with eight years of work experience. As a sustainability professional, Rafael has advised on urban development and infrastructure design research, solution proposal, and stakeholder engagement. Rafael has led projects on master-planned communities, ecotourism planning, infrastructure advisory, and transit-oriented developments.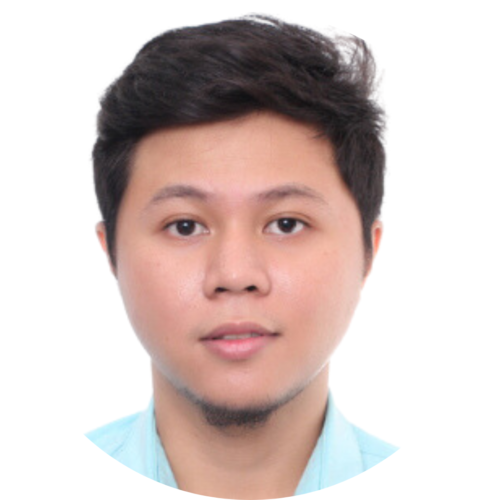 An architect whose expertise lies in planning, design, and improvements for the human abode. The construction architect's role is to cast these ideas to paper, making sure the project is delivered as it has been perceived in a timely and efficient manner.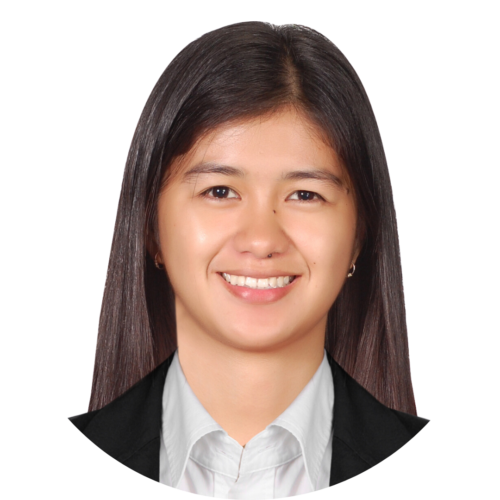 Choreographing spaces, my architect's quest,
Building structures where movement is expressed.
Dancer's grace, architect's finesse.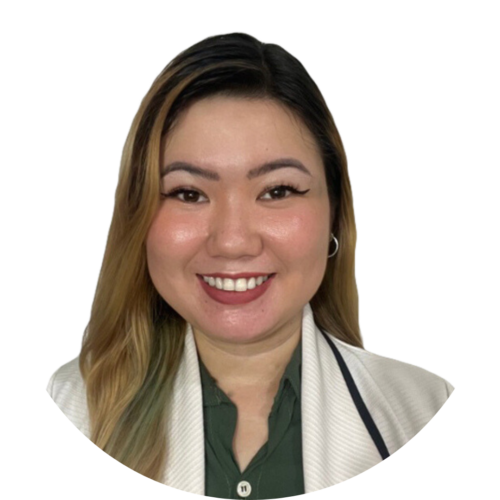 Jevy has diverse experience in a variety of areas of architecture and construction, including design, planning, estimation, and project management. She is a professional architect and master plumber in the Philippines. She has also helped her prior employers create their organizational structures, formats, and forms. She enjoys singing, dining, and spending time with her family and friends when she is not working.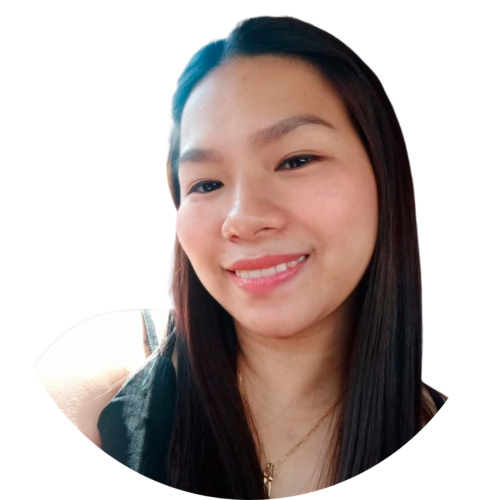 Christina is graduate from Technological Institute of the Philippines back in 2015 and a licensed Civil Engineer. She loves to explore new things, an adventurous person with hobbies such as jogging, trekking and travelling. She is happy when other people learned from her that's why she loves to share her knowledge to her co-workers. She loves people that has positive mindset and fighting spirit.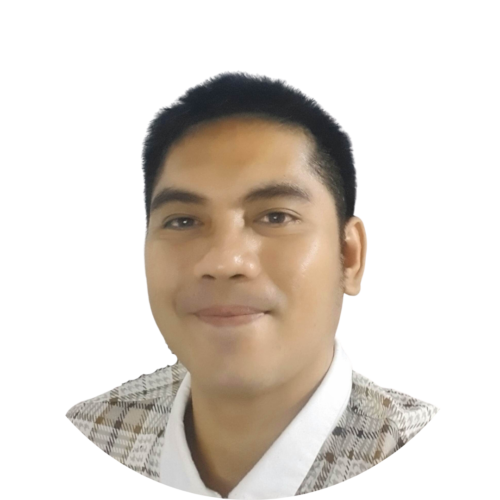 I am an Electrical Engineer from the Philippines with 8 years of dedicated experience in MEPF design for residential and commercial projects. Other than that, I have a significant experience in lighting design and PV Solar Power Systems. I have catered design projects in the USA, Southeast Asia, Australia, and Saudi Arabia. MEPF engineering is my passion because it allows me to contribute to the creation of homes and communities where individuals can thrive and live comfortably – the ability to improve the quality of life for others through innovative design solutions has been incredibly fulfilling. From collaborating with architects and contractors to executing detailed designs, I have developed a keen eye for precision and efficiency. It is satisfying to watch a project come to life while knowing that my designs are essential to its functionality.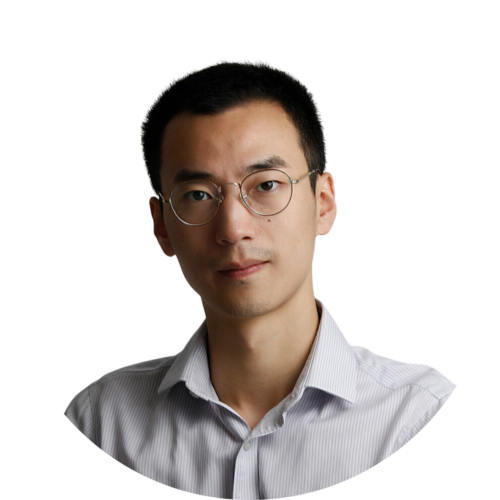 Johnny works as a Project Manager for Cosy Hauz and he is a member of RIBA and RICS. With an extensive background in the UK construction industry, Johnny has successfully managed a portfolio of projects exceeding £3 billion, encompassing a diverse range of residential and commercial developments, including new builds and renovations. With a specialization in Construction and Commercial Management, Johnny possesses a deep understanding of project lifecycles and delivery processes. Johnny's proficiency extends to procurement strategies and tendering, where his expertise enables him to navigate complex procurement processes effectively. Additionally, Johnny's comprehensive knowledge of architectural design allows him to provide valuable insights and contribute to the success of each project.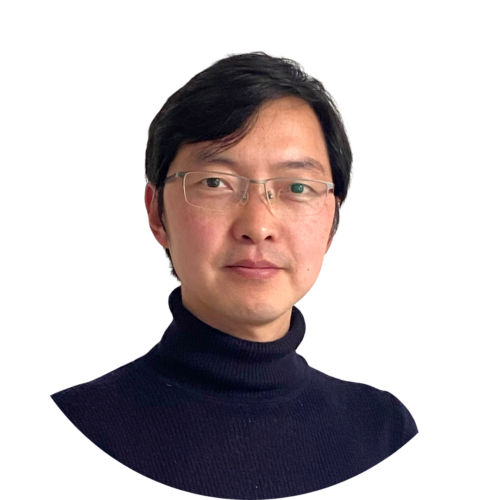 An enthusiastic, energetic and results-oriented architecture professional with over 10 years of comprehensive experience helping high-profile developers such as Vanke, China Merchants and Poly to create high-quality residences, as well as residential and commercial project management experiences in the UK.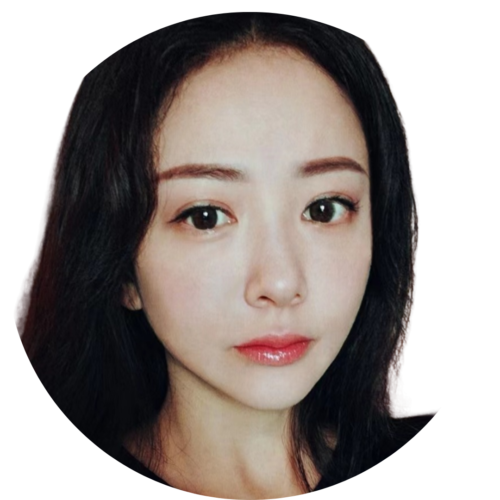 I have a total of over 12 years of experience in interior design and engineering, and property development industries and 7 years' experience in a management role.
My previous work with three other companies in management level has given me experience with client communication, Interior and landscape design management, and design management of property development companies, mainly performing design quantification, tendering, material selection, pre-determination and production supervision, with the main projects being high-rise residential projects and villa projects.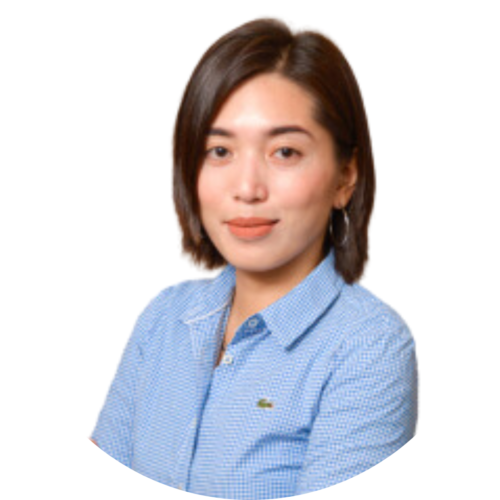 With years of experience in overall HR Operations, JD is a results-focused leader who delivers talent acquisition, talent management and calibrates HR services and designs HR infrastructures that help companies harness the full power of one of their most valuable assets – the workforce. She is dedicated to honing company cultures that promote continuous growth, learning, and innovation, and cultivate customer loyalty by empowering employees to realize their full potential and bring out their best in the job.
Alongside her career spirit, she believes that the human touch in everything that we do boils down to the core of being a people person.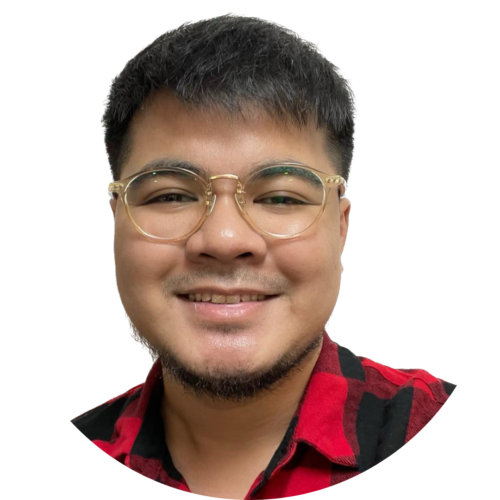 With a rich history of more than 8 years in the world of finance and accounting, Andrei brings a depth of knowledge and experience that is truly invaluable to our team. He kickstarted his journey as an Auditor, serving in this role for three transformative years. This foundation set the stage for his subsequent positions as a Senior Accounting Associate and then as a Finance Control Officer for another three years. Most recently, Andrei has ventured into the digital realm, offering his expertise as a virtual consultant for E-commerce businesses and handling accounting bookkeeping.
When he's not crunching numbers or assisting businesses, you might find Andrei perfecting his coffee-making skills as a frustrated barista or packing his bags to explore a new corner of the world. A fervent lover of travel, Andrei believes in balancing his professional commitments with a zest for life's adventures.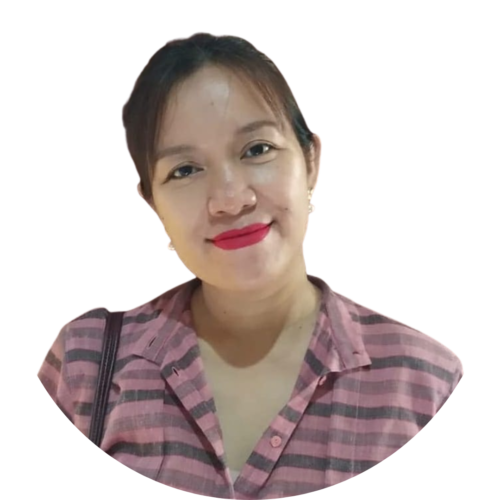 I am an accounting professional with 15 years of experience in different industries. Having started my career as an accounting staff, to being accountant, and now being in a completely new department in administration and operations as well as social media here in Cosy Hauz, I believe my strength lies in being dynamic, having initiative, and being open to upskilling and learning.
In all the companies I work for I always strive to be an asset and contribute to its growth, and similarly, I look forward to being a valuable resource to this wonderful team.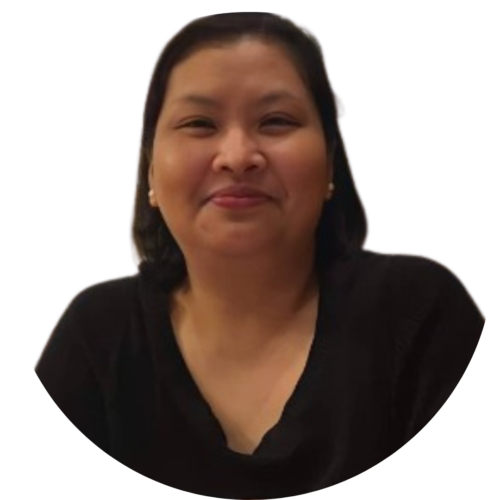 I have over 10 years of expertise in the field of Credit & Risk Operations and extensive knowledge in Card Operations for the Banking and Finance Industry. And since venturing into the freelancing business, I have managed to perfomed tasks such as bookkeeping (account reconciliation, disbursement reports for wire and cheque runs). I've also handled diary management, customer onboarding and travel planning.
With this experience under my belt, I'm confident that Cosy Hauz will let me gain more knowledge in this which is something I'm passionate about.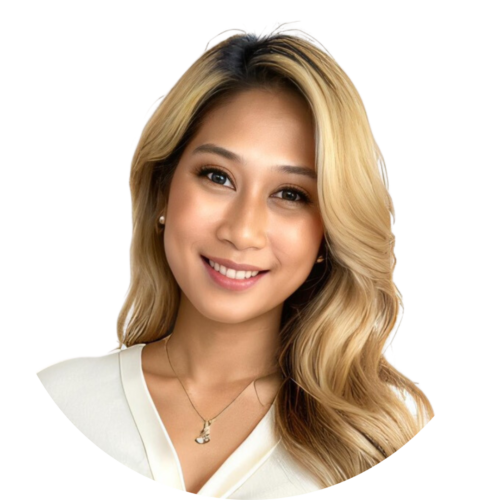 Lalie is an Experienced Marketing Strategist and Business Consultant. She brings to the table over 14 years of experience in sales and marketing strategies, handling key accounts, event and project management, content planning and creation, and graphics design. She has had the privilege to work with various brands, organisations, and businesses in the Philippines, US, Europe and Middle East across different industries.
She is also well-versed in Strategic Business Planning. Lalie highly values efficiency, data analytics and creativity. In addition to her professional role, Lalie is a passionate advocate for teaching the youth about growth mindset and mindfulness practices.